---
cars & parts
---
Click thumbnails for larger pictures
---
Cars for sale
Sorry, we do not have any cars for sale at this time.

---
Parts for sale

Transmission gears.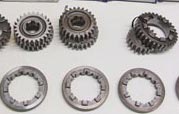 Gears and dog (clutch) rings for Staffs/Hewland/Webster MK series transmissions in various condition.
We have sold most all our gears but we still have a few left. Click here to see what gears we have for sale.
---
Mirrors
We have center post mirrors, side mirrors, current and vintage style. Some in pairs, some left or right only.
Click here to go to the Mirrors page
---
---
---
Fire Bottles and Parts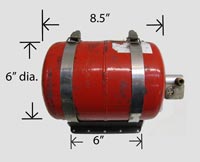 #FB2, Lifeline Halon electrical fire bottle. Full, weighs 12 Lbs (10 Lbs of halon). $200
---
Misc Parts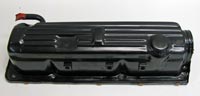 #VC1, Valve cover for 2L Ford (Pinto) engine. Setup for F2000 or SP2000.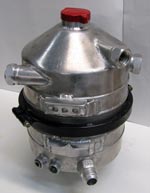 #OT1, Dry Sump oil tank, 2.75gals.

#SP1, Diffuser spats, kevlar, pair (left and right).


---
Brake Parts

#BP1, New Ferodo brake pads for AP LD20/ICP caliper
Mfg. #FCP825R, DS3000 compound $60
Click here for FCP825R info on Ferodo web page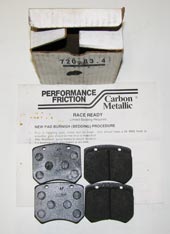 #BP2,New Perfomance Friction brake pads for AP LD20/ICP caliper. Mfg. #720.83.4 (83 compound). $50
83 Compound was the original super-high torque compound. The torque curve rises with heat to handle the most extreme applications. Requires finesse and control. Replaced by 13 Compound.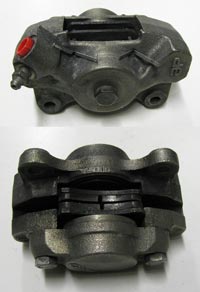 #BC19, AP LD19 brake caliper,Fits Formula Ford, used , RIGHT side ONLY (when mounted trailing axle.) $100 each (2 in stock)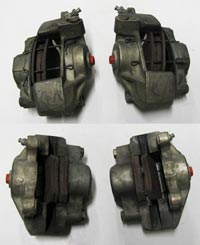 #BC20,AP LD20 brake calipers, fits F2000,SP2000 3/8" rotor,used, Pair-left and right sides. $150 each

---
High Pressure Regulators
These are high quality regulators used for Nitrogen bottles.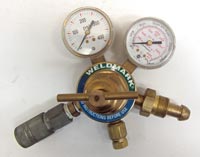 #PR1
Weldmark brand regulator. 3000psi max. in good condition. $75
---
---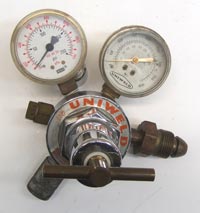 #PR3
Uniweld brand regulator. 3000 psi. (Note-May need guages. Guages not returning to zero) $50
---