We have restored and rebuilt many race cars to look and perform like new. Quality work and parts to make the cars reliable, perform and have a professional appearance.
---
Group 5 BMW 3.5 CSL restoration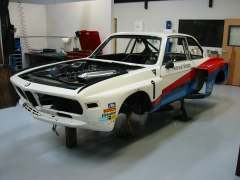 BMW CSL 3.5 restoration in progress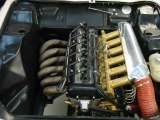 Checking the fit of the rebuilt 3.5L engine.

Car placed on rotisserie stands for body/chassis repair and painting.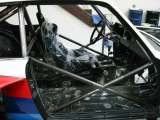 All holes in chassis welded closed and covered. Roll cage, steering mount and seat mount repaired or rebuilt. Car and all parts painted and/or anodized.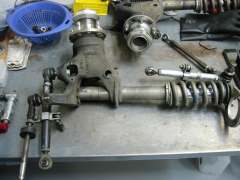 CSL Front Suspension removed for rebuild. Aluminum machined hubs, titanium springs and hardware are the type of parts that were used on this CSL race car.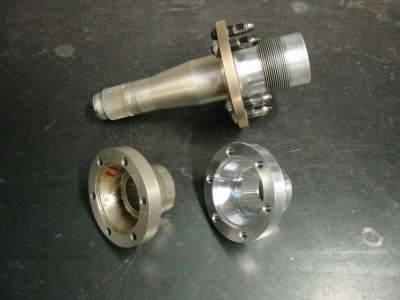 Aluminum rear wheel axle and inner hub. Hub on left was cracked. New hub on right was machined for replacement

BMW CSL restored and ready for testing.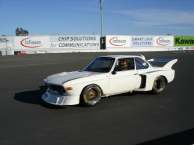 The BMW CSL back on the track and gets its first test run.
---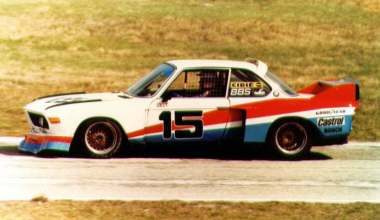 Alf Gebhardt's BMW CSL at Sebring 1980. Believed to be the same car.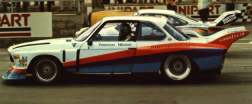 A BMW 3.5 CSL at Silverstone 1975 that had similar paint scheme.
---
Sports 2000 rebuilt from from ground up.
Tub repaired with new floor.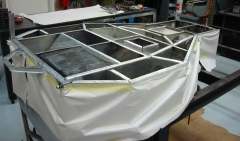 Old floor pan removed and epoxy cleaned off. New floor panel made to fit original rivet holes.
Ready to epoxy and rivet the floor pan back on.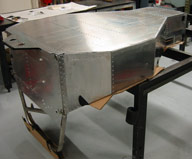 New floor riveted and epoxied to the tub.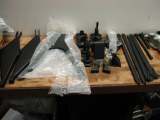 All suspension parts repaired, crack checked and recoated like new.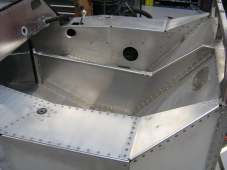 New stiffer center divider with honeycomb that mounts solidly to the top of the rear bulkhead and continues to the front of the tub.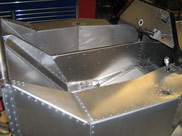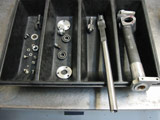 Steering rack disassembled, cleaned, inspected, crack checked straightened. Threads repaired and new end bushings.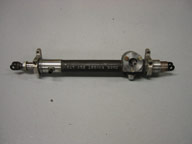 Steering rack rebuilt and assembled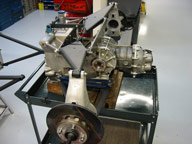 Transmission rebuilt. Oil tank cleaned and all threads repaired. Rear suspension assembled with new aircraft bolts of proper length. New rod ends and spherical bearings.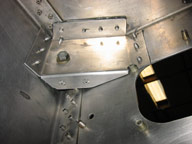 Tub modified with added bracket to mount a rocker support rod.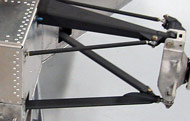 New front rocker support rods in place to give extra support and prevent rocker from moving for and aft.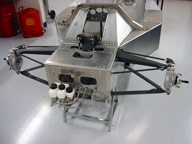 Tub with rebuilt suspension mounted. All shocks rebuilt.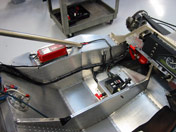 New custom made wiring harness with Teflon wire, soldered ends and covered with heat shrink.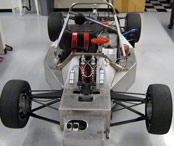 Car assembled and ready for alignment.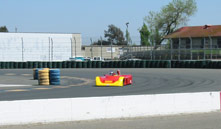 Sports 2000 rebuild finished and on the track for its first test.
---
---

Winklemann Formula Ford crash damaged.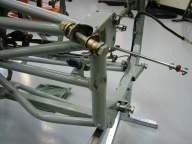 Car is stripped to bare frame. Frame will be straightened and repaired with original style tubes, braze welded, and then repainted.

New suspension parts made, nickel plated and ready to assemble.

Repaired, painted and assembled like new.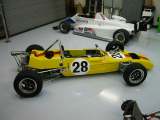 Winkleman Formula Ford rebuilt after crash and ready to run.
---
These cars were also rebuilt.


Williams FW08c F1
Rebuilt and winning many vintage races.
---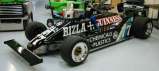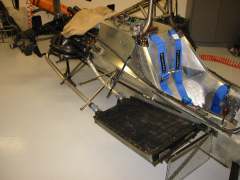 1981 March F1 (Derek Daly's)
---


Kremer Porsche 962
---